Working in conjunction with Police Service Northern Ireland (PSNI) and UK Home Office/CAST, we have developed an effective method of protecting public order officers and pilots from attacks by laser pointers. The laser visor strips are provided with fitting instructions and a lens cleaning wipe to allow easy installation by the user.
Our laser visor strips are designed to be mounted above the officer's normal line of sight so that when they are illuminated by a laser beam they simply lower their head. This blocks the laser beam, providing laser eye protection whilst allowing the officer full mobility and vision to continue other activities. They are easy to fit to existing helmet systems and allows officers to fit them to their preferred position on the helmet visor so that the filter is at the best position for the individual. Full fitting instructions are supplied with each strip and we also offer a fitting service.
Our anti-dazzle glasses place a filter between the pilot's eye and the source of the laser attack, protecting the pilot's eyesight without affecting the rest of their field of vision. The filter is imposed by tilting the head – an instinctive reaction. The glasses can be worn over the wearer's glasses.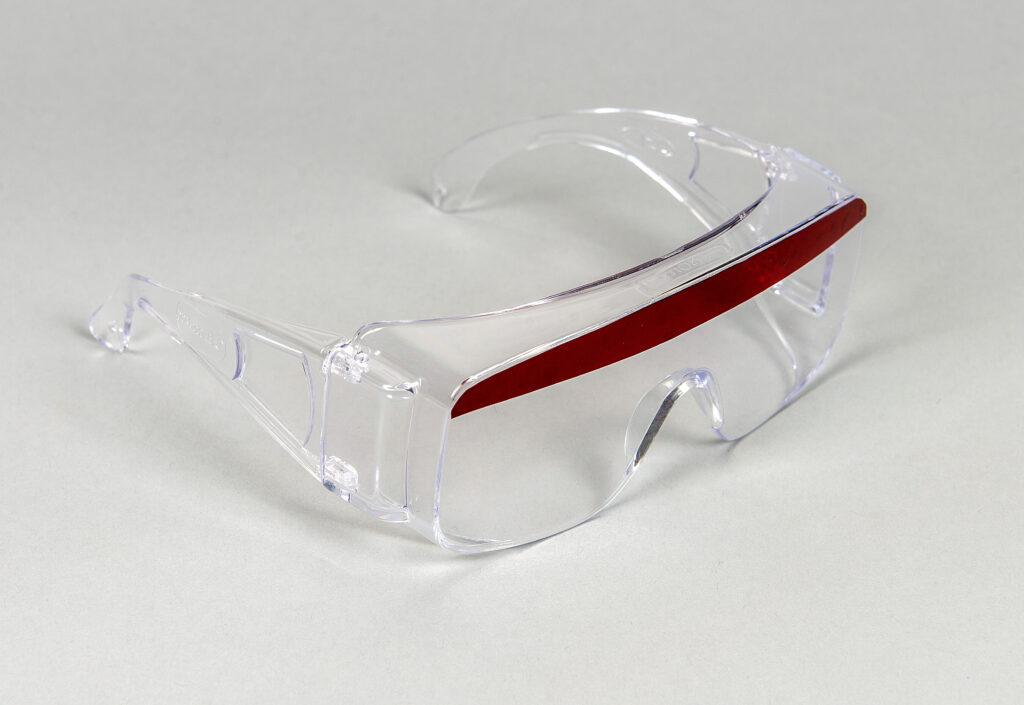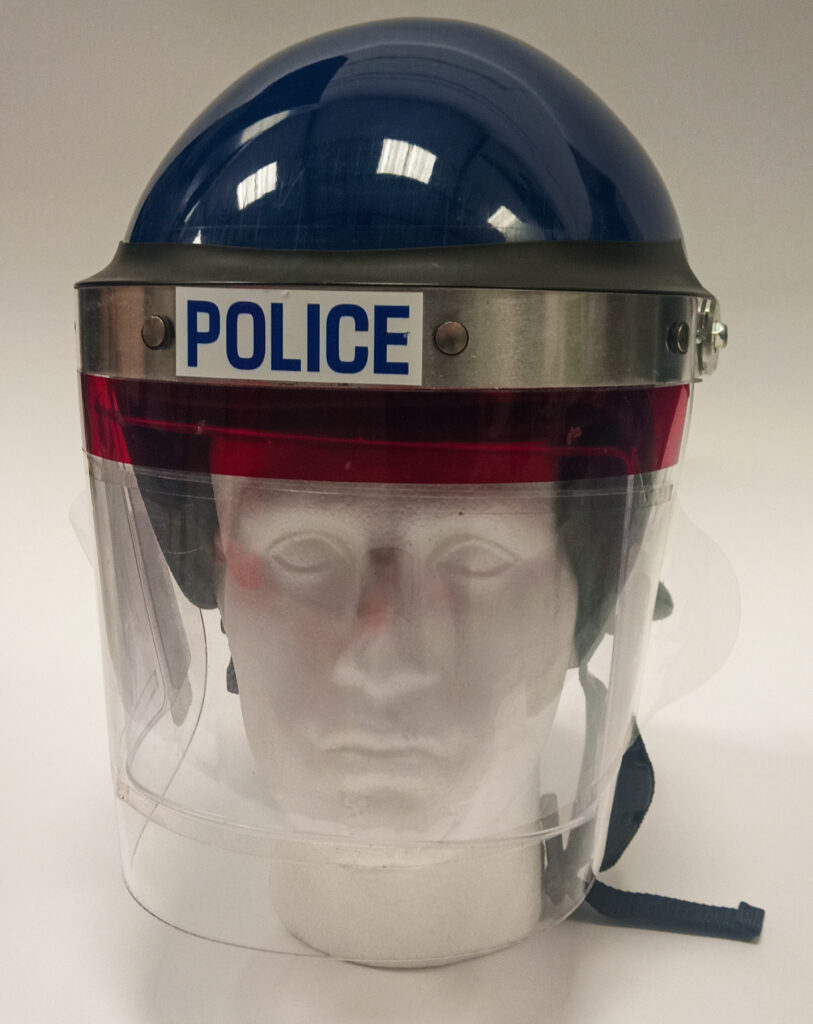 To download a copy of our brochure please click/tap the button below